Tel: 0114 208 6633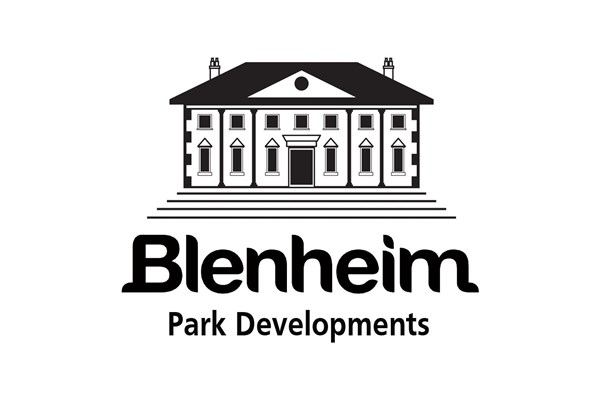 ---
Tony Meadows' Fund Raiser
June 2016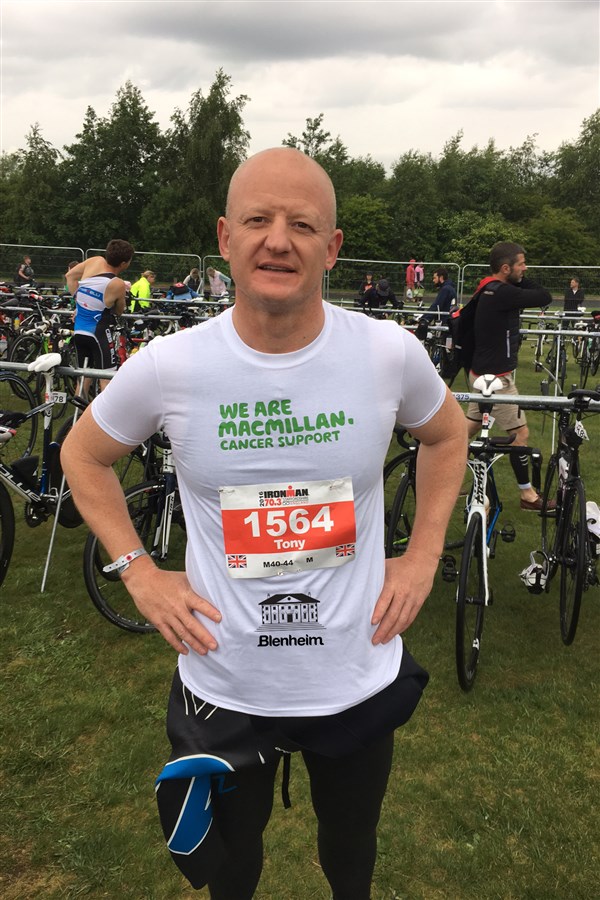 Tony Meadows has completed his first long distance triathlon, to raise funds for Macmillan Cancer Support.
"I have taken part in this triathlon as most of us have been or will be affected by Cancer in some way at some point in our lives. Macmillan offers vital support for sufferers and their families, I am proud to have undertaken the Staffordshire Half Ironman in their name..."
After a gruelling day in the rain and being covered in cuts and grazes after a fall on his bike leg with only 2 gears to choose from and a damaged bike, Tony completed the Ironman in 6h 14mins.
Having already raised £1,078.00 towards the charity, Tony would like to thank everyone who has donated so far.
Please feel free to donate and help to further this amazing cause:
---
When You Like Your Customers to do the Talking for You – You Need to be Social!
November 2015
Blenheim Park Developments are delighted to announce the launch of our social media marketing platform. We are now utilising Facebook and Instagram share images and news from our developments.
We are now working hard to produce content for our readers to share our news with their own social networks. At Blenheim we have always valued the power of 'the word of mouth' and now we are providing the digital platform for our clients to do the talking for us!
Like and share our pages at the following links:
---
Run Tony Run
August 2015

Blenheim Park Developments Operations Manager Tony Meadows has had a well-earned break from overseeing the building of some of Sheffield's most prestigious homes. Most people choose to relax and read a good book on a beach somewhere exotic, but Tony decided that he would rather put himself through the grueling challenge of running the 2015 Copenhagen Marathon.
Tony ran the 26-mile course in just over 4 hours raising much-needed funds for the Bluebell Wood Children's Hospice. In all he raised £1200 for this superb charity making all of the training and blisters worthwhile when he visited the Bluebell Wood Children's Hospice to hand over his cheque.

'the pain and suffering was worth every penny that people generously donated to this very worthwhile cause. I promised myself during and after the marathon that I would never do this again, but after visiting Bluebell Wood to hand over the cheque, I may have to rethink that, as the work they do really does deserve the support of everyone in our community'.
Tony is a keen cyclist and has previously devoted his time to other worthwhile causes. He is currently training for his next challenge and he has booked himself onto the Great Scottish Swim on the 31st of August for a leisurely 2-mile swim across Loch Lomond.
---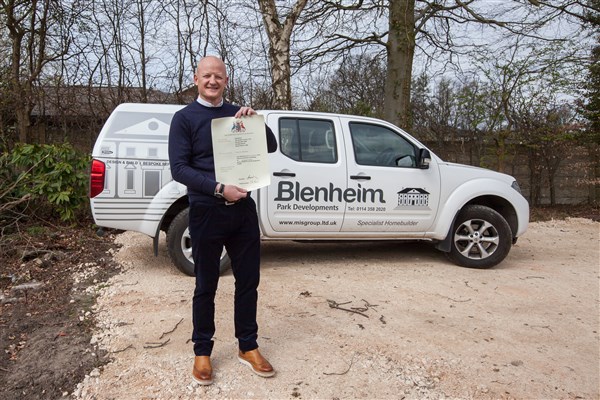 Blenheim Park Developments' Operations Manager, Tony Meadows, has been swotting up over the last couple of months. As well as overseeing the company's construction sites, Tony has been studying for his NVQ level 7 in Senior Construction Management which he passed with flying colours. The qualification is the equivalent of a Master's Degree and has enabled Tony to join The Chartered Institute of Building.
Tony said, "we feel it's important to invest in the right training to give our existing clients and potential customers the peace of mind that they are dealing with the right company. By joining the CIOB we are demonstrating our commitment to quality and professionalism in construction and the chartered status afforded through membership is symbolic of our values of achieving high standards and out-performing expectation through all of our businesses"
To discuss your project contact Blenheim Park Developments on 0114 358 2020
---
A Warm Welcome to Emily Bradford
May 2015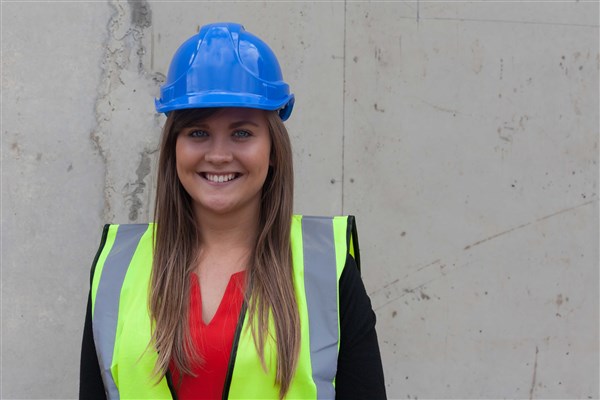 Emily Bradford
Purchaser/Operations Assistant
Blenheim Park Developments welcomes Emily Bradford to the team. Emily has made the move from Assistant Hotel Manager to Purchaser/Operations Assistant and will be instrumental in the day to day running of the development business.
Emily is relishing the new challenge ahead and is looking forward to driving a hard bargain when purchasing supplies and building materials. "Blenheim Park Developments pride themselves on delivering the best product at the best price to our clients. I look forward to sourcing the highest quality products, materials and services. I will also be working hard to get the materials to each of our developments on time, to ensure the smooth running of each project".
"I have been given a fabulous opportunity to work for Sheffield's most prestigious luxury home builders and I'm looking forward to cementing a solid working relationship with various contacts across the industry" Emily added.
Tony Meadows, Operations Manager is delighted with the appointment of Emily and commented "Emily has taken to this challenging industry like a duck to water, we are quickly laying the foundations of great working relationship and our clients are finding it very useful to have a fixed point of contact who is working extremely hard to orchestrate the day to day logistics of their bespoke builds.
---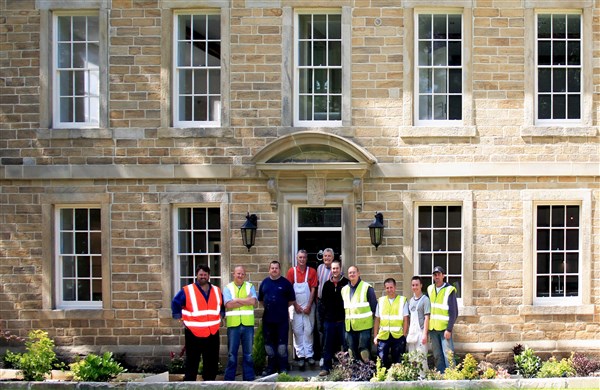 Paul Backburn and his team outside Burrowlee Park Square
Paul Blackburn, director of luxury bespoke house builders Blenheim Park Developments, began his career as a textile producer, creating and selling curtains and upholstery fabrics to all the major high street chains in the UK. "Interior design, land buying and house design became a passion to me," he says, "which progressed to bespoke house design and the creation of the bespoke housing specialist, Blenheim Park Developments."
Paul believes the key to delivering the dreams and aspirations of his clients is all in the planning stages. "My clients are embarking on one of the most exciting yet daunting projects of their life in creating their own bespoke home," he says. "My Blenheim Park Developments team are like a concierge service and we take each client step by step through the process from design style, materials, interior layouts, kitchen and bathroom design to landscaping and all of the fine details in between.
They offer expertise in all areas of design and construction, with an in-house team of designers and craftsmen working with Paul to create properties of distinction that are designed with their clients, for their clients.
Blenheim Park Developments, which is part of the MIS Group, has an exciting future ahead. At present, they are constructing a superb Manor House and Lodge House in Whirlow, and are also developing a bespoke barn, mixing traditional and contemporary materials and products to their client's detailed specifications in Worrall. They also have some exciting developments at the design and planning stages, which are due to be constructed through 2014 and completed by 2015.
"From this business, our estate agency, Blenheim Park Estates, has flourished," Paul continues. "From our first customer requesting that we sell their existing home before they moved into one of our developments, we are now selling some of the most beautiful properties in Sheffield, South Yorkshire and Derbyshire."
Everything You Have Ever Wanted, Is Exactly What We Do!